Preparing for Replacement Window Installation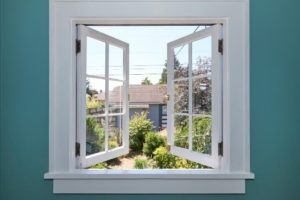 Window replacement doesn't happen very frequently. Even if you live in your home for 20 or 30 years, you're unlikely to have your windows replaced more than twice. Therefore, you might have difficulty knowing how to approach a window replacement project. Well, each project is different because window replacement depends a lot on the individual home and the contractors.
That said, you do have some ways you can prepare for a replacement window job. Below are some general steps to get you ready.
Assess Your Needs
The first step is to decide if you even need replacement windows. An obvious sign that you need new windows is if the old ones are obviously damaged or warped. Another sign is high energy bills due to faulty insulation or worn out weather stripping in the windows. You may also decide that your home needs a makeover, and new windows can help with aesthetics.
Once you've settled on window replacement as your next home improvement project, you'll need to put the money aside. Many factors affect the price of the project, including number of windows in your home and the style of window you choose. When it comes to installation, the accessibility of the windows can also impact the price. Naturally, you'll want to get quotes for the project.
Choose a Time
If you're replacing a broken window, obviously it needs to get done as soon as possible. However, when you're approaching a whole-house window replacement, you'll want to choose your time wisely. Depending on the number and location of your windows, replacement should take between two to three days from start to finish.
If possible, schedule your replacement project during temperate months to avoid too much heat or cold being let into your home. Concerning the actual days, you'll probably want to be home while the project is underway. So, you'll have to coordinate schedules with your replacement company. Remember to give yourself some leeway in time in case problems arise during the project.
Prepare Your Home
Before your contractors arrive, you'll want to take some steps to prepare your home. First off, make sure you remove all window treatments and any nearby plants or decorations. The contractors will need full access to your windows, and you don't want anything to impede them. In that vein, you'll also want to clear the path between each doorway and the windows.
You may want to talk to your window company ahead of time about how much space they need in each room for their equipment and work. You'll also want to talk to them about how they'll enter and exit the house.
You also need to make plans for what to do with children or pets during the installation. If possible, arrange for someone to watch your pets so they don't inadvertently get loose or get in the contractors' way. The same goes for younger children. With older children, simply ensure they understand they should stay out of the contractors' way.
Be Accessible
As noted, you want to be home at least for some of the installation project. You want to meet the crew and do a once-over of the stock to ensure they have the right windows. You can also walk them through the house and make sure they put down drop cloths to protect your floors.
The job itself involves removing the old windows and installing the new ones. The installation process may involve cutting wood or another material as well as caulking. So, you can expect a little noise and odor.
During the installation, try to avoid getting in the contractors' way. The general rule of thumb is that you want to be easily accessible but not hovering. So, try to devise a project you can do that allows the foreman to fetch you if needed.
When the project is complete, the crew should remove the drop cloths and sweep away any debris. They should also remove the old windows.
Be prepared ahead of time for a seamless home improvement project that delivers beautiful, energy-efficient windows. When you're ready to get information about such a project, contact Arch Design.