Your Kitchen Window: Inspiration for the Perfect Kitchen Remodel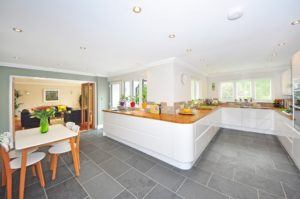 A bright, sunny kitchen is a welcoming kitchen. But what can you do if your kitchen looks drab and dull? Renovating your windows is an excellent starting point. When you renovate the windows in your kitchen, you let more light in. If you spend a lot of time in your kitchen, you can increase your ventilation and enjoy the outdoors.
Double-Hung Windows: To Let the Air In
If you want to increase the airflow in your kitchen, consider double-hung windows. Double-hung windows let you open the bottom or the top, so you can control the flow of the air easily. If you're cooking in a hot kitchen, it's a great chance to cool the room down. On the other hand, it can be hard to insulate a double-hung window, so if you're in an area that has weather extremes, it may not be the best option.
Garden Windows: To Enjoy the View Outside
Garden windows extend outward, so you have the perfect view of the scenery around you. They do need a little space since they extend outward, so you'll have to change the external profile of your home. However, they're very fancy, and they offer room for plants and decor. If you want your kitchen to feel a little larger, garden windows help.
Seat Windows: To Get Cozy and Comfortable
In a larger kitchen, seat windows are a great place to sit, read, and relax. Seat windows offer a cozy nook, where people can wait for breakfast or just relax at the end of a long day. These windows are large, so they let a lot of light in.
The downside is that they generally don't open. Rather than opening up, they're just large panes of glass. They also take up a large amount of floor space, so they can only be used in homes that are already quite large.
Sliding Glass Windows: Convenient and Easy
If you just want a simple, functional window, consider a sliding glass window. A sliding glass window slides from left to right (or right to left), rather than up and down. You can control how open the window is, so you can let in as much air as you want.
In addition, sliding glass windows are cheaper than many of the other options, and they're easy to fit into any kitchen. On the other hand, they're not as unique as other window styles.
Casement Windows: For a Light, Airy Approach
Casement windows swing outward, sometimes with a hand crank, rather than sliding up or down. Casement windows, like garden windows, need a lot of room because they have to open outward. However, they're often considered rustic and charming, and they have a more traditional feel than sliding windows. Unlike other window styles, they can be opened all the way.
Awning Windows: For Ventilation With Protection
Awning windows are like casement windows, in that they swing outward. However, they're hinged on the top, rather than the side. This design creates an awning effect, which can shield you from rain, while still letting air in. If you're in a place that frequently rains, but you still want to be able to experience the cool weather, awning windows are a great option.
Like casement windows, awning windows require enough room to swing outward, and they need to be an area where they're easy to manipulate.
Are you ready to renovate your kitchen windows? Looking at some ideas for your kitchen window remodel may be the perfect way to get your creative juices flowing. Check out some popular window designs at Arch Design Window & Door Co.